Poszwa
+ dodatkowe przeszycie -,--
Poszewki
+ dodatkowe przeszycie -,--
Prześcieradło
Zamiast prześcieradła możesz wybrać inne dodatkowe produkty wykonane z tego materiału.
Anti-stress - high-quality AMZ DREAMBALL filling with microfiber and carbon fiber.
Gwarancja SleepSize - Warranty is granted by the producer for a period of 12 months.
Gwarancja SleepSize
Opis produktu
Kołdra Synthetic Classic Antystres 200x220
Anti-stress - high-quality AMZ DREAMBALL filling with microfiber and carbon fiber. These are non-allergenic duvets and pillows with properties which relieve stress and fatigue. Recommended for people who do not have too much time to sleep and rest.
Thermal class: year-round quilt
Carbon fiber has a beneficial effect on our whole body. During the day, the human body accumulates static electric from the world around us, which causes stress and increase of tone. Carbon fibers absorb and release electrical charges accumulated on the human body. The mind and body calm down, the sleep is deeper and more effective, so it gives us strength and energy for a new day.
The cover fabric: 99.4% microfiber polyester, 0.6% carbon fiber.
Filling: AMZ dreamfill fiber is developed by technologists from AMZ. Appropriately selected length and thickness of the hollow crimped polyester fibers provides lightness and elasticity. The fibers also have been spirally twisted and coated with silicone making them fluffier and they retain their original shape for a long time. The fiber has excellent thermal insulation to provide warmth while maintaining a low weight of the product. Moreover, air circulation allows the body to breathe and optimize the temperature during the sleep. Quilts are filled with lyocell in the form of a consistent layer. The fibers are safe for allergy sufferers and fast drying making it easier to maintain hygiene.
Number of filling: 135x200 - 1000g, 155x200 - 1120g, 180x200 - 1300g, 200x220 - 1600g.
Sewing and finishing: quilt is quilted on modern machines which guarantee an even distribution of filling, finished with trimming.
Quality: the product belongs to AMZ SYNTHETIC Classic collection confirming the high quality of the materials used in its manufacture. The product is light and carefully finished.
Additional Features: anti-allergic product made of high quality materials that provide sufficient air circulation and optimal humidity level. Top quality very thick fabrics, ultra-clean filling and modern production methods ensure unfavorable conditions for the development of mites and other microorganisms.
Maintenance: Machine washable at home and quick drying of products makes it easy to keep it clean. Maximum allowable wash temperature 60 C allows you to eliminate dust mites and other microorganisms.
Packaging: products from this collection are packed in functional foil packaging.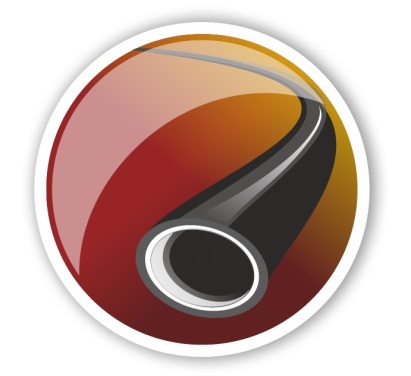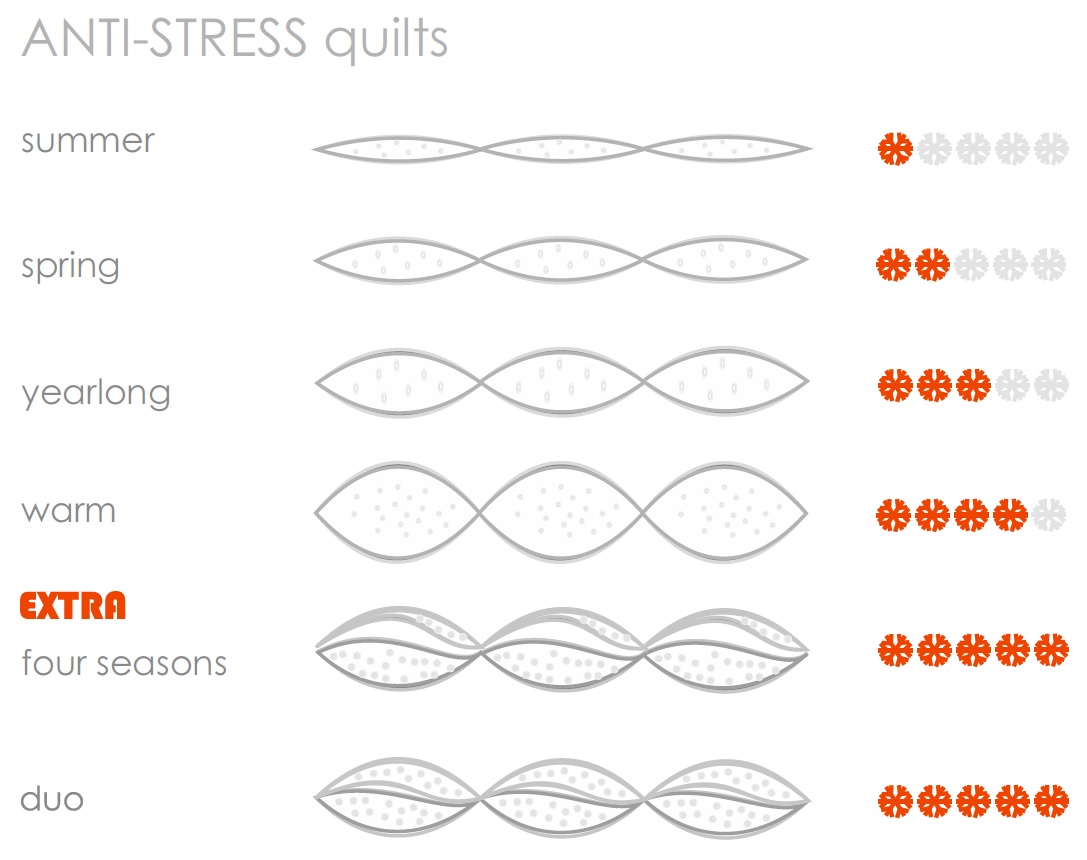 Kolor

:

biały#ffffff

Tkanina

:

Mikrofibra

Wypełnienie

:

Syntetyczne Antyalergiczne

Kolekcja

:

Antystres

Rozmiar 1

:

200x220